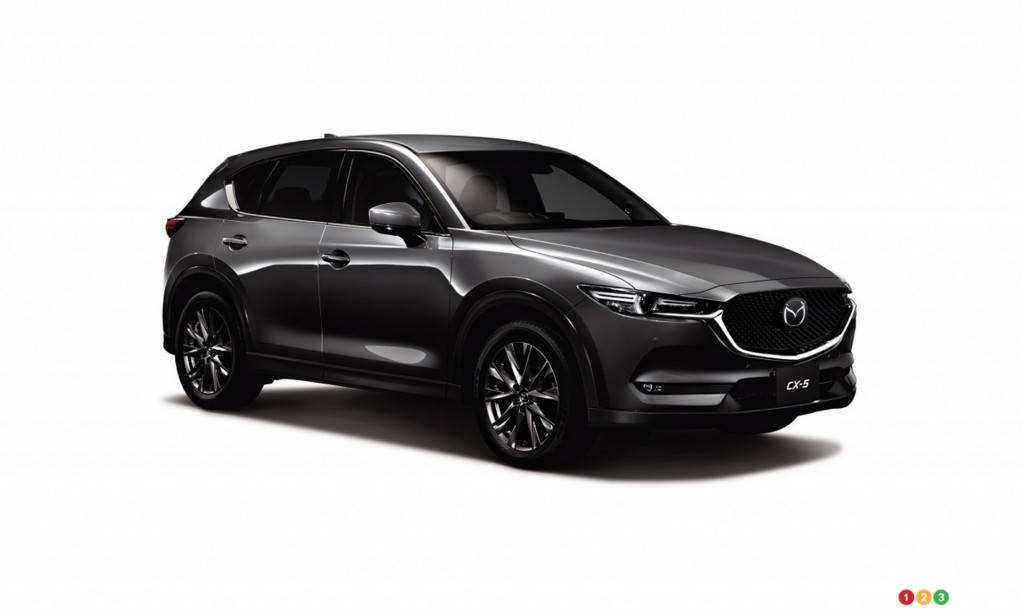 Mazda today announced details of upgrades for the Mazda CX-5 2019 for the Japanese market, with the addition of a 2.5L inline-4 turbo engine, the SKYACTIV-G 2.5T engine. The new engine will be able to deliver up to 250 hp – a significant increase over the 187 hp of which the current CX-5 benefits from 2.5 liters.
We expect that specific information for the North American version of the CX-5 2019 will be
The 2.5L turbo is already in use in the company's Mazda6 and CX-9 models; in those vehicles the unit has a maximum power of 250 hp and produces 310 lb-ft of torque. The 2018 CX-5 currently offered in North America runs on a 2.5-liter SKYACTIV-G engine that generates 1
87 hp and 186 lb-ft of torque (with automatic transmission).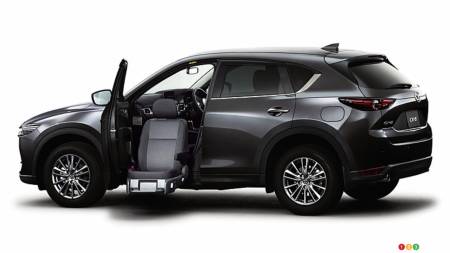 The Japanese market will also have a new range CX-5 Special Edition in exclusive mode, complete with exclusive premium materials (Nappa leather, real wood decorative panels, etc.) For the interior.
The updated G-Vectoring Control Plus (GVC Plus) is also part of the offer as standard equipment for 2019. This new technology improves driving stability at high speeds and during emergency maneuvers by mitigating sudden movements to improve the tranquility of passengers, according to Mazda.
The CX-5, introduced for the first time in 2012, is an extremely important model in the Japanese carmaker's range, accounting for about 25% of the company's global sales.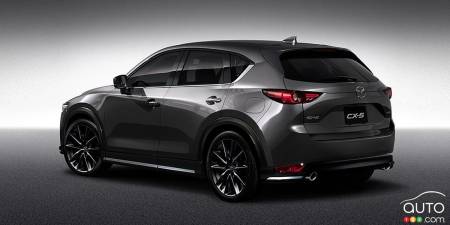 Among other changes for the Mazda CX-9 of 2019 (for the Japanese version of the model, we should emphasize: we will fill yi details of North America ASAP!):
• Night pedestrian detection added to the Advanced Smart City Braking Support (Advanced SCBS)
• A 360 ° view monitor is standard on the special edition in exclusive mode and is available
• AppleCarPlay and compatibility with Android Auto are included
• 17-inch aluminum wheels retain the same design but are painted in metallic gray rather than dark silver
• Climate control panel, switches and knobs are redesigned for better feel and operability
Diesel, hybrid?
You will remember that Mazda had promised the US market a diesel version of the CX-5 for some years. We are still waiting for it. Now, we know that the Mazda CX-5 will be available with a diesel engine in Japan for 2019; as for what it means for the American and Canadian markets, we will have to wait and see, but we are wisely restraining ourselves from holding our breath.
We also note the absence of any mention of a hybrid version in the Japanese announcement. It is no secret that Mazda has resisted the transition to electrification for several years, but the company has recently promised that it would produce a first electric model in 2019. In our view, the CX-5 is an excellent candidate to get an electric or hybrid propeller, but only time will tell …